Report Credit One Bank Phone Calls
Are you receiving annoying pre-recorded messages from (866) 364-1639 Credit One Bank?  Are you receiving hang-up calls or no one on the other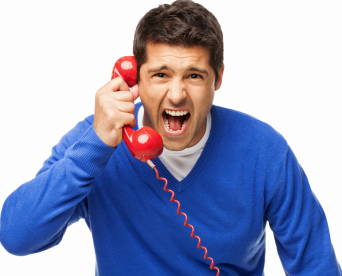 end of the call from (866) 364-1639?
Our law office have received numerous complaints from consumers receiving autodialed phone calls from 8663641639.  Consumers complaining that when they pick up the phone there is just dead silence or they are hung up on right away.  receiving pre-recorded messages on their cell phones and landlines from Credit One Bank promoting their credit cards.  The law states that a company must have written consent to use an automatic dialer to send you telemarketing phone calls.
You may be entitled to $500 – $1500 per phone call that you received from Credit One Bank if you received a pre-recorded call or hang-up since this is a violation of the Telphone Consumer Protection Act.
Fill out our Report Spam form to the right now and we'll look into it for you.  You do not pay us anything for our servies.  If we win the case against Credit One Bank or settle, then they pay your fees.
Thanks for REPORTING the SPAM phone calls – and we look forward to helping you right away!